Xodo: How to Add a New Page
1. Select the tab (ie "Monthly" tab) where you want to add a new page.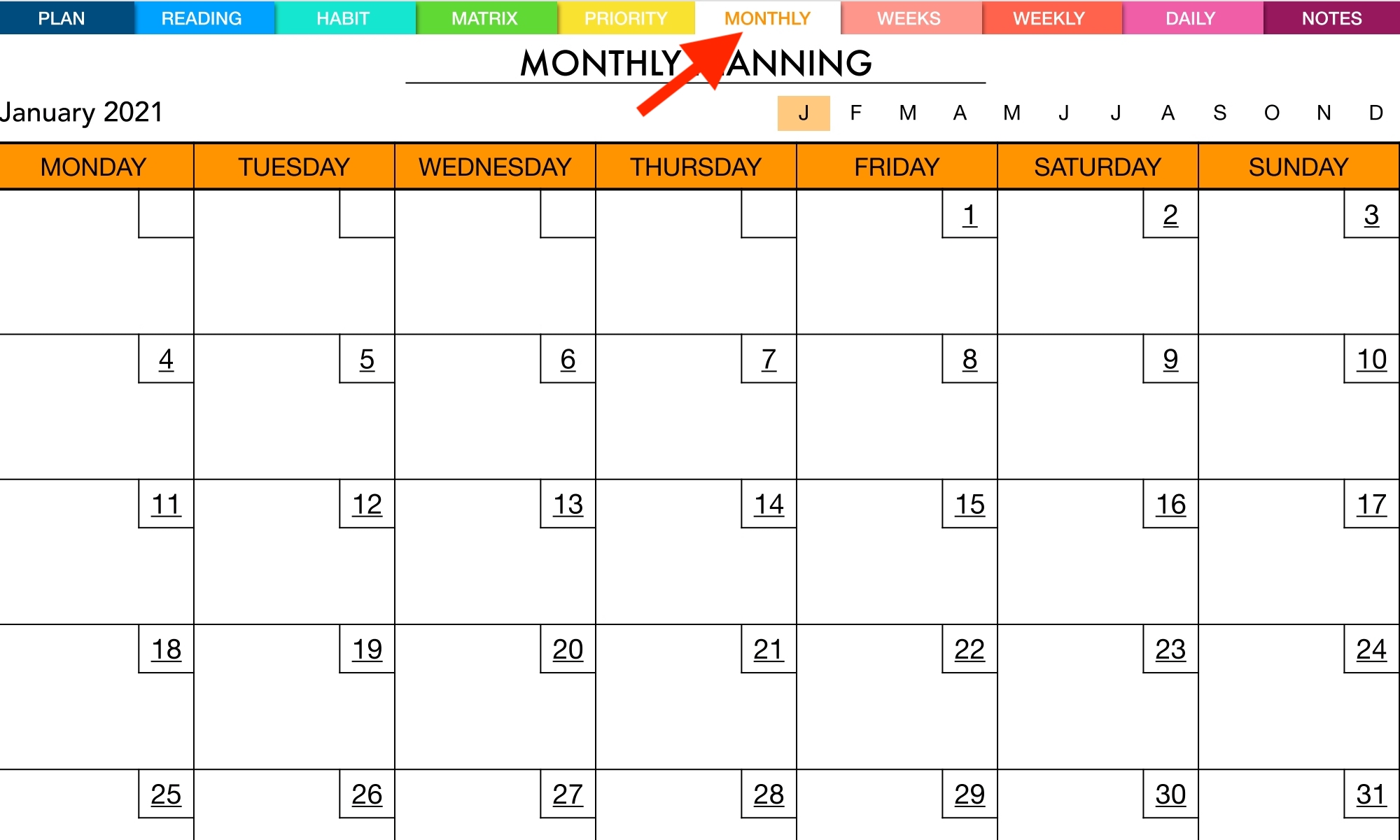 2. Tap on the center of the screen to bring up the Thumbnails icon. Avoid areas with links upon doing so.
3. Tap the Thumbnails icon at the bottom navigation bar.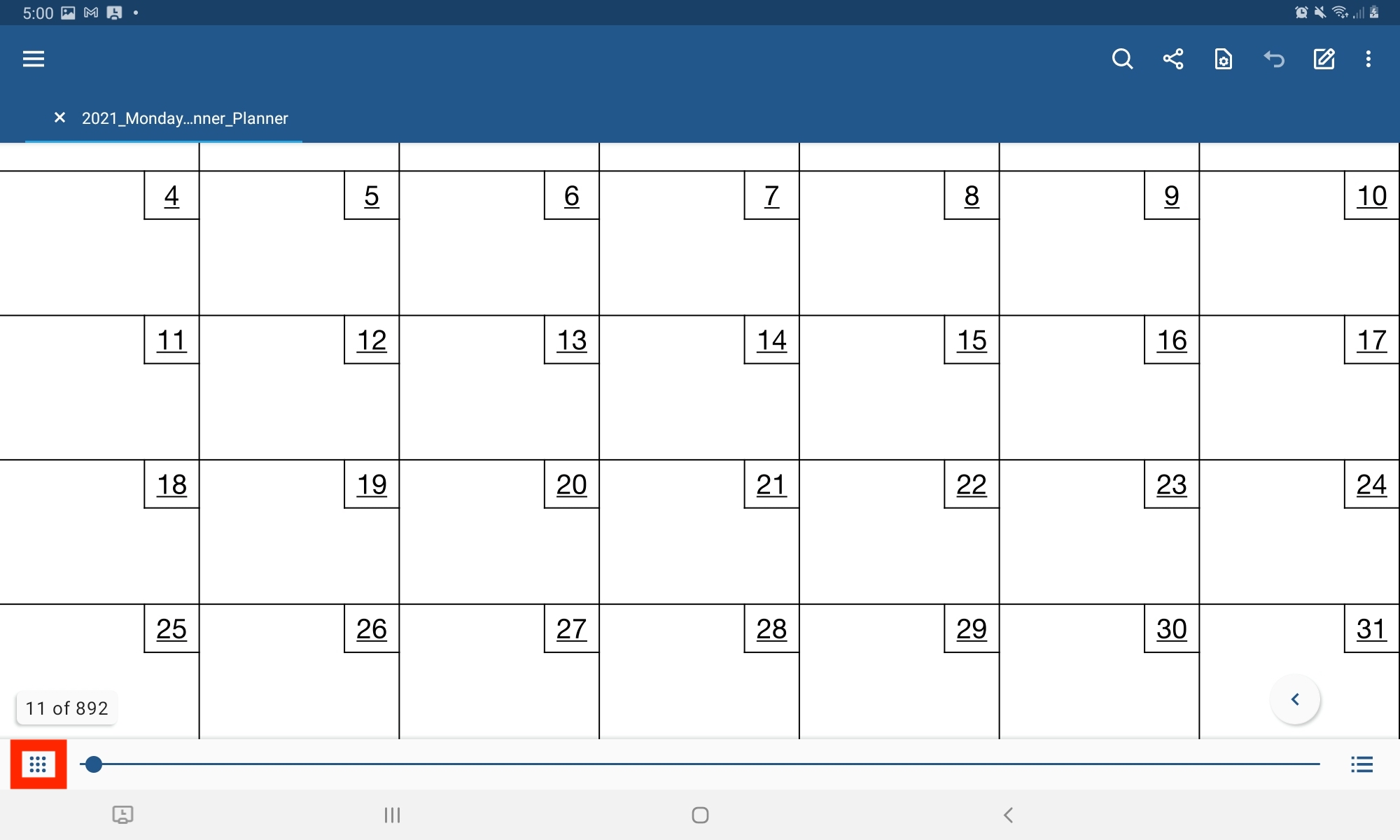 3. Tap on the spread where you want to place the new page. For example, if you want to insert page(s) between pages 11 and 12, tap on page 11 then tap the Add button.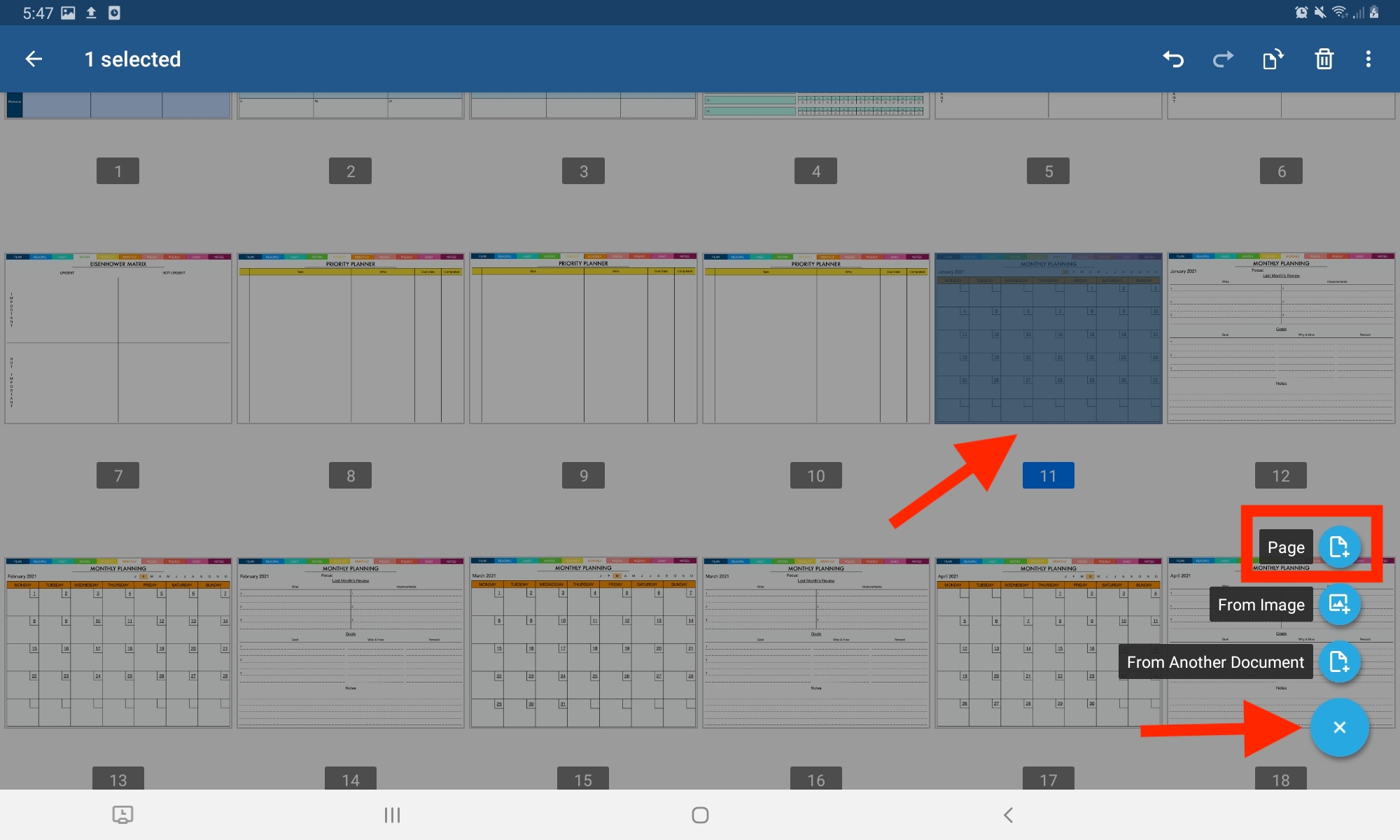 4. Hit the Page option from the selection, tap Blank and then hit the OK button.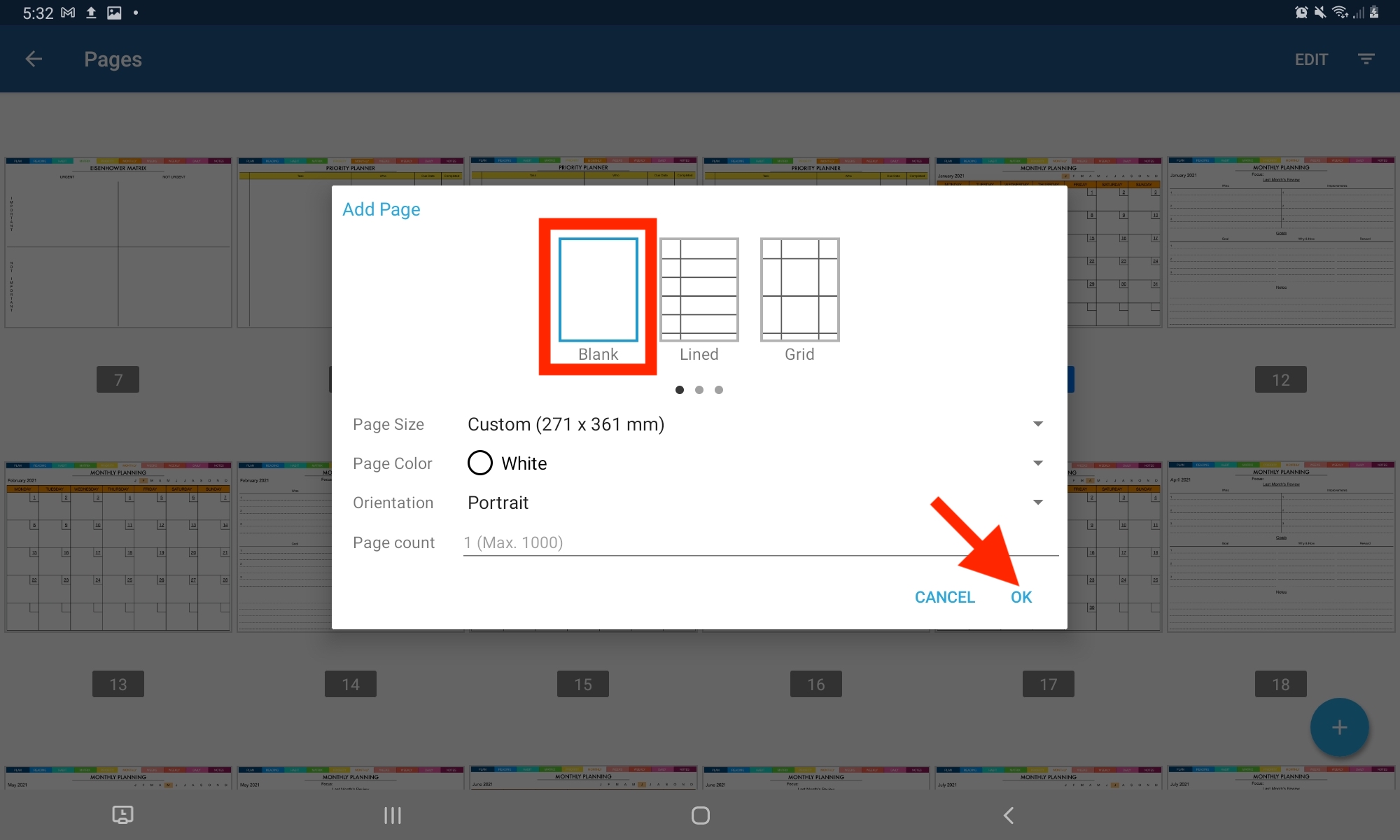 ---
---